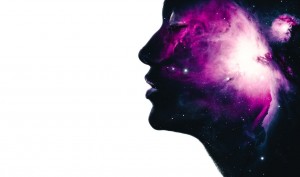 We are a universe. We are beautifully inspired by the cosmos that is creation, at the core of our very essence, we are the beginning of all we become.
We ignite intention.
We spark the soul.
We create within creation.
Within everything that we are destined to experience and all that we wish to pursue, we are the heart of creation simultaneously the creator of our path, our journey, our destination. We encounter, at times create moments so memorable and spectacular that they claim part of our becoming and they travel with us. As human beings, we also encounter and create moments so arduous we push them back and eject them to reside in the unknown realms… Anything created requires a home, or a space, maybe even an arena because something can't live, nowhere?
So creations we are not quite sure about we place them in the realms of uncertainty. A place we may access if we choose, yet rarely opt for unless we have something to add …
You see places in spaces …overspill and these places of uncertainty if not accounted for create blocked pathways. Sometimes the only way to clear the deck is to clear the deck.
The uncertainty stems from the accumulation of fear that is placed time and time again in the unknown; if we cannot see it then it doesn't exist…right?
Just as we are creating with all that we sensitize, within all that we experience, within all that is known to us…the unknown is creating.
The energy we project into this space will grow when we feed it, it will remain when we contain it, but it will only flow when we feel it.