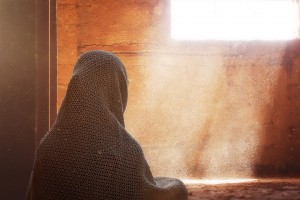 We spend a significant amount of time often preoccupied with where we what to be, where we see ourselves, attempting to foresee what lays ahead, and what is to come. This expectation that becomes woven in us from a young age chronically creates chaos and we stampede to get somewhere, usually without the realisation that we are doing so when all we need is a vision of who we want to be, to take us where it is we want to go.
We must allow ourselves to be guided by who we are, by our sensitivities and our pure passion placing love as we go, instead of racing to the next birthday the next week, the next school holiday, the next weekend, for when we live in the next becomes the now. Before we know it we are enthralled into the makeup of what is heading towards a societal meltdown.
How often do we consider that: we are racing to get somewhere that doesn't exist, we are burning time, sacrificing moments, we are spinning in multiple places: this kind of chaos is detrimental to the quality of not only your short time here on this earth plane: but to all things that reside internally and externally, all things in the non-things that make up who you are and make up your world as you perceive it, purely within the passions of all you are.
It is important to recognise that everything you have, everything you think you own is merely temporary. A hijacked illusion ~ all you have is borrowed from the universe around you. Whilst it is impossible to have hindsight, you have a moral compass and it is within this where we seek our tools for being, where we acknowledge what it is we need from the universe and the order in which we place and prioritise each step we take. Our existence is a mighty one as we globalise towards a significant shift we are standing on the verge of a new age and therefore we must unite and we must do so in love.
In a world that is grounding itself in fear we must recognise on an individual yet infinite level that what we really have is love, our soul, and the actual moment we are standing in as it occurs, we dance to a rhythm as the universe motions around us and within us.
For everything else is nothing, it is a mere illusion of what you think you have, but the power in that nothing is everything and it is in this process we choose to evoke fear and we choose to evoke love, the impact universal.
The love you hold in your soul, and the moment your standing in no one can take: whilst another may create disharmony in this they cannot claim your moment, and the space at this moment is where you get to choose, your response and your reaction and your action is accountable to you, it is your space between where you are and where you are going… take gentle steps, and in the context of who you are doing so with love.