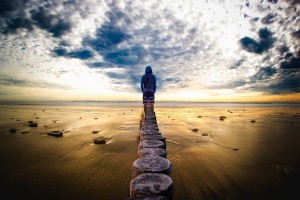 If we allow all of our thoughts to be defined by expectation do we slowly begin to lose value in trust? We each live in our perceptual concepts through shared norms we create bubbles of expectation and although many would deny the majority of these, what we are doing when we place them is delivering expectation and often doing so silently, creating disappointment, minimising trust and reducing the flow in our innate intuition.
So where do we find the balance? By removing expectation, by removing agendas through evoking consciousness in our being from the core. By placing trust in the journey we have embarked upon and through a recognition that what we expect of ourselves we cannot expect from others for they are on their path and placing acceptance in this brings us peace.
In a world fast becoming consumed by constant-ness, we must learn to become conscious of our participation, of our time and our purpose and do so by acknowledging our existence.
So we create boundaries around our journey to protect the path we have chosen whilst respecting the path of others we find ourselves co-existing with… by being awake and alert and open we consciously create steps without expectation fully trusting in our authentic being and the path we are creating through the souls of one's feet.