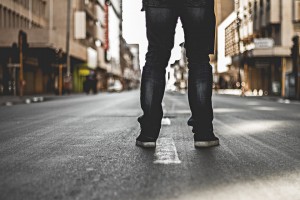 That step you're contemplating…
With the separation of time and the underlying assumption of what if, there are two paths, what will happen if you do and what will happen if you don't, and in-between is your intuition.
You see we live in a world that is constantly spinning, constantly evolving and constantly changing. As beings within this evolution, we are also constantly spinning and constantly changing and constantly contemplating the steps we take.
What makes us say yes and what makes us say no? And what inevitably makes us reach a decision on the direction we choose to take? These are important questions for we are accountable for each step we take, the consequences that flow within this whether positive or negative stem from the choice we initially made. Co-existing concurrently with all we choose to be surrounded by and those we choose to be surrounded by.
We must make choices and steps in the constant process of change and do so with full acknowledgement of who we are and where we are going.