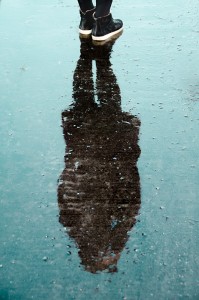 Which direction are we walking in – are we concious of where we are walking, how we are walking and the mode of transport we take to get there. As we conciously journey through our moments while recognising the unconcuious being of the steps we take? Life can turn us onto a variation of sidewalks. Recognising how we got there and how we get where is important part of our journey. Awakening is often painful, because we do not always understand the unknown, sometimes we need to remember not everything needs to be understood, it just needs to be, to flow to breathe in love and hope of all that we are transitioning towards.
As we travel we pause, sometimes we reflect back on steps we have taken on our journey , the time we spend pausing is vital because it can hold us in a non-existent moment of time , where we lapse from the present which can shake our steps. Re-evaluating where you are and where your presently stood as humanly as is possible is paramount to the direction you stumble upon.
Be clear , be concious, be you – allow the moments you take to absorb within you and not to absorb you. Bringing you balance where calm lingers in chaos , stepping through the two can aid in the progression of your journey. For this is your journey and whilst we may share it , the only person who can walk it is you.